Original Paintings.
---
See the Special Notice on the What's On page.
---
A message to my Viewers and Patrons, past, present and future.....
In this fast digital World, I am reluctant to put up images of my Original art works. I am of the belief that Art Patrons who wish to purchase a unique piece of work (not reproduced as a Limited Edition), do not want a painting that is already 'out there' being viewed by one and all, being hi-jacked for all sorts of sites, mixed in with hundreds of other images with no details, part of the More is really Less phenomenon.... AND becoming sort of 'second hand', before even being presented in a Gallery, an Exhibition, or being purchased.
Consequently, to enable me to offer you special, exclusive viewing, I invite anyone who is thinking of purchasing An Original, to contact me.
A chat on the phone or by email is all part of the pleasure of acquisition. From that I am able to discern what you are seeking and send images and details to you, no obligation, for your quiet appraisal.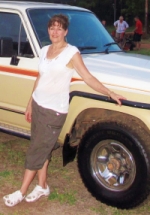 ---